A creative collection of frames, plaques and home accents designed to showcase life's special moments.
You are watching: Love you to the moon and back picture frames
Picture Size: 4″ x 6Frame Material: MetalPhoto Protector Material: GlassPicture Capacity: 1Mount Type: Hanging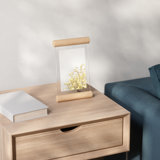 The scroll is a modern floating picture frame with wooden dowels and exposed tempered glass. Whether displayed vertically or horizontally on your tabletop, scroll can be used for both portrait and landscape photos. Available in multiple finishes and sizes, display this modern and minimalist photo display anywhere in your home.
Mat Included: NoFrame Material: WoodPicture Capacity: 1Orientation: VerticalMount Type: Tabletop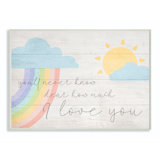 Proudly made in the USA, this kid wall décor is created with only the highest standards and printed with high-quality inks. The art comes ready to hang with no installation required.
See more: Failure In The Future Your Body Will Be The Furthest Thing From Your Mind
Design by artist Daphne PolselliThe on-trend design makes personalizing your home affordable and easy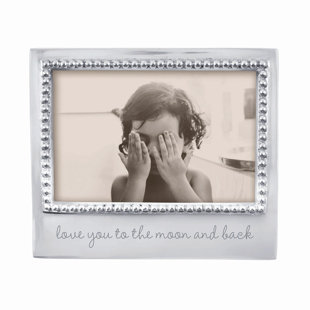 Picture Size: 4″ x 6Frame Material: MetalPicture Capacity: 1Orientation: HorizontalMount Type: Tabletop
Express your artistic side and transform your interior space into a living work of art with this stunning museum-quality print. Created and curated to provide the perfect focal point or unifying feature to bring to life any room with style. We love it paired with a complementing color palette or hung in clever spaces for a distinct statement that is uniquely you.
See more: How To Unfriend Someone On Goodreads ? Unfollow/Unfriend: Goodreads
Product Type: Framed ArtPrimary Décor Material: Paper
Make your child feel more loved and cherished by adorning their room with this beautiful Love You to the Moon and Back Wooden Wall Art. Your little one deserves to wake up each day knowing how precious they are and what they mean to you. Skillfully handcrafted with different shaped white stars and a big crescent moon featuring the words 'Love you to the moon and back in a navy blue color for a dreamy look. The natural wooden background with a visible stained finish and a prominent white frame creates a bold contrast with a rich appeal. Meant to last for years and retain its shape and shine, this wall art is constructed with 70% MDF and 30% wood. Hang up this beautiful piece of art on the canvas-like open wall of your child's bedroom, study, or nursery to fill in the air with love and appreciation.