JavaScript is disabled. For a better experience, please enable JavaScript in your browser before proceeding.
You are watching: Raw wire to 1/4 speaker cable
Last year, I found a pair of Yamaha NS-A636 studio monitors that were being thrown away outside someone"s apartment. I finally got around to buying some raw speaker wire and was able to test them with a cheap stereo I own, and they work and sound good.
See more: Kent Jones Don T Mind Mp3 Download By Kent Jones, Don&#39T Mindkent Jones
If I only wanted to use them with that stereo, I"d be set. But I do audio recording at home, and I"d actually like to try using these speakers as monitors for my recording system (which is Pro Tools/Mac-based, for whatever that"s worth to you).Here"s the issue: The inputs on the back of the speakers are spring clips (like the ones pictured below).
See more: Gemma Styles And Ashton Irwin, 5 Seconds Of Summer, 5Sos, 5 Seconds Of Summer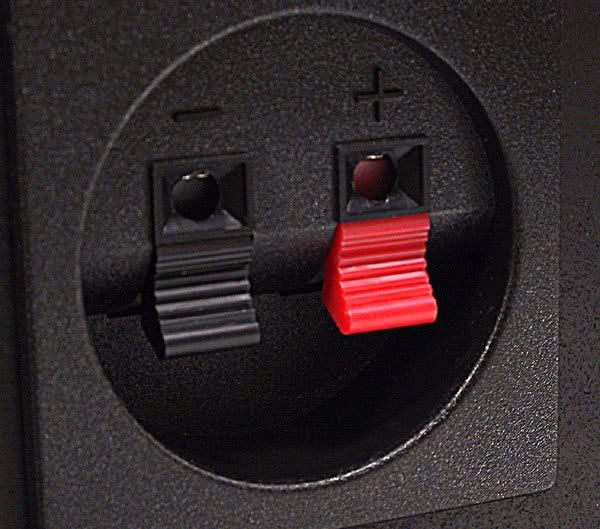 And the monitor outs on my recording interface are, of course, 1/4-inch.So I"m looking for advice on how to make that conversion — to run 1/4-inch cables out of my recording interface which would then somehow be adapted to raw speaker wire to go into the spring clips on the speakers.(The choice of input type seems to be by far the biggest flaw of the speakers.)Any and all help is appreciated.
I think you might need an amplifier. The outputs from your recording interface are probably line-level and those speakers do not have built-in amplifiers (like many monitors do). So you probably need an amplifier to power the speakers.What is the make+model of your recording interface?-Max
Quote:Originally Posted by maxcooper /forum/post/18408682 What is the make+model of your recording interface?
Yup. You need an amplifier.I found some documentation on the Digi001 here:http://akarchive.digidesign.com/supp…rtGuide501.pdf How about connecting the Digi001 to your stereo?If that won"t work (not in the same room or whatever), any home stereo receiver would work — you can probably find one for free or dirt cheap (ask your friends, Goodwill, pawn shop, craigslist, garage sale, in the trash).You"ll need two of these adapters to connect to the Digi001:http://www.parts-express.com/pe/show…number=090-285 And then use an RCA patch cable like this (which you almost certainly already own) to connect it to one of the inputs on your stereo:http://www.parts-express.com/pe/show…number=249-038 Or if the stereo only has a 3.5mm input (like the headphone jack on an iPod), you could use a cable like this:http://www.parts-express.com/pe/show…number=240-135 -Max